G-Drive Racing #26 ORECA 07 wins the LMP2 WEC 6 Hours of Spa-Francorchamps.
 The second round of the 2017 FIA World Endurance Championship took place this weekend on the fabulous Spa-Francorchamps 7-km race track, which can be seen as the true rehearsal for the next FIAWEC event, The 24 Hours of Le Mans. It's a very quick and demanding circuit for the drivers as well as for the cars. Sinuous as much as hilly, this track is one of the most appreciated to the drivers in general, which is also true for the #26 G-Drive ORECA 07-Gibson LMP2 driver line-up ; Russian Roman Rusinov, French Pierre Thiriet and Brit Alex Lynn.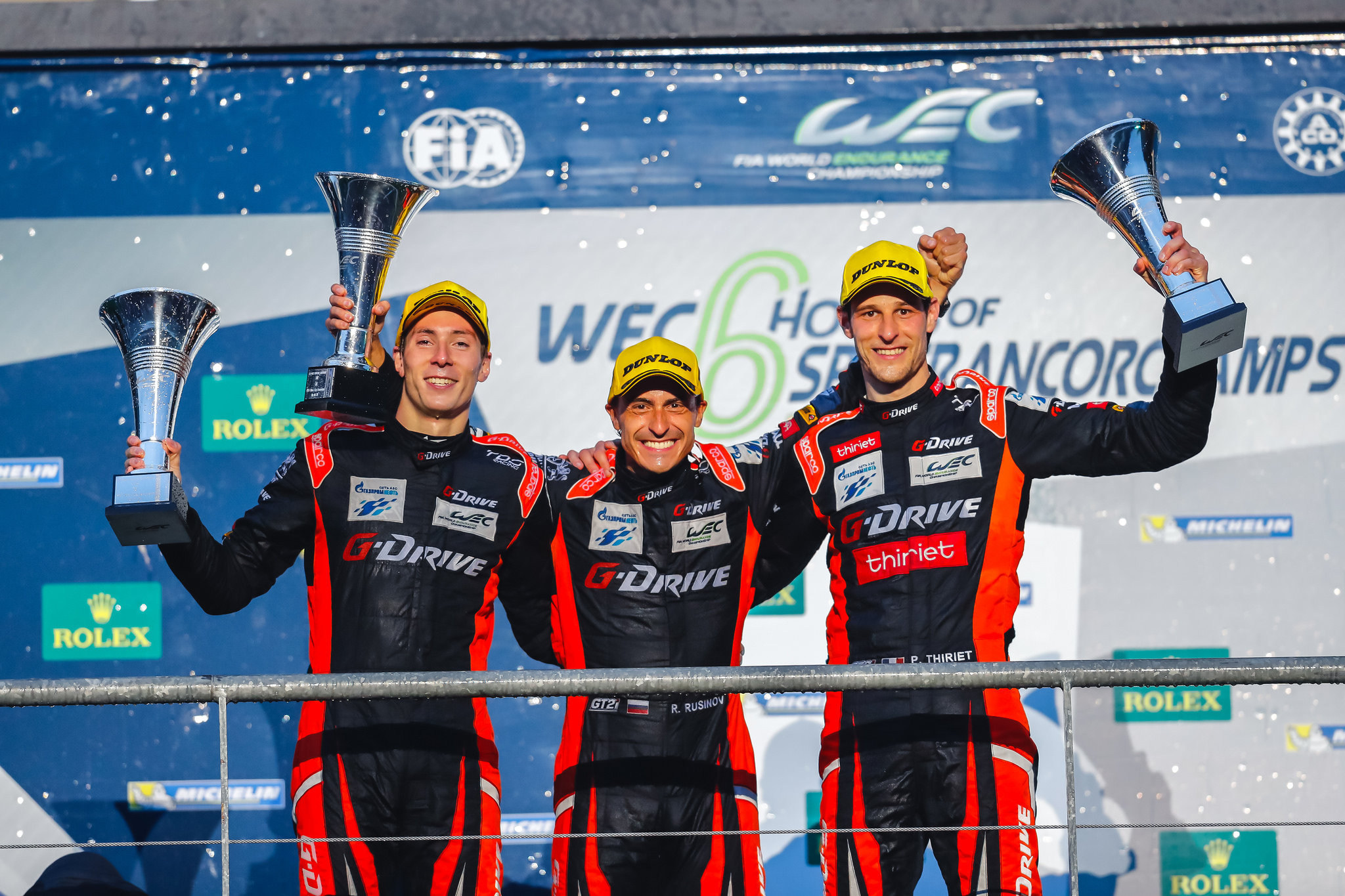 After a good start in Silverstone, with a pole position for Russian team, but a disappointing race with a 5th LMP2 finish, the team prepared well for the qualifying session all along the three free practice sessions, to get Pierre and Alex to set their second LMP2 pole position in two races, and the 21st pole position for G-Drive Racing.

Even if the place is well known for the sometime silly weather condition, the 2017 edition of the WEC 6 Hours of Spa took place on an almost dry track all the way to the end. Roman Rusinov started the race under bright sunshine and completed a hard double stint, fighting with #36 Signatech Alpine of Romain Dumas, and later on with #31 Vaillante Rebellion of Bruno Senna. He handed the car to Alex Lynn after 36 laps, and British driver continued the fight for another 37 laps. Pierre Thiriet inherited the car in first LMP2 position, a place that was going to stay theirs until the end of the race, the last stint being taken care of by Alex Lynn.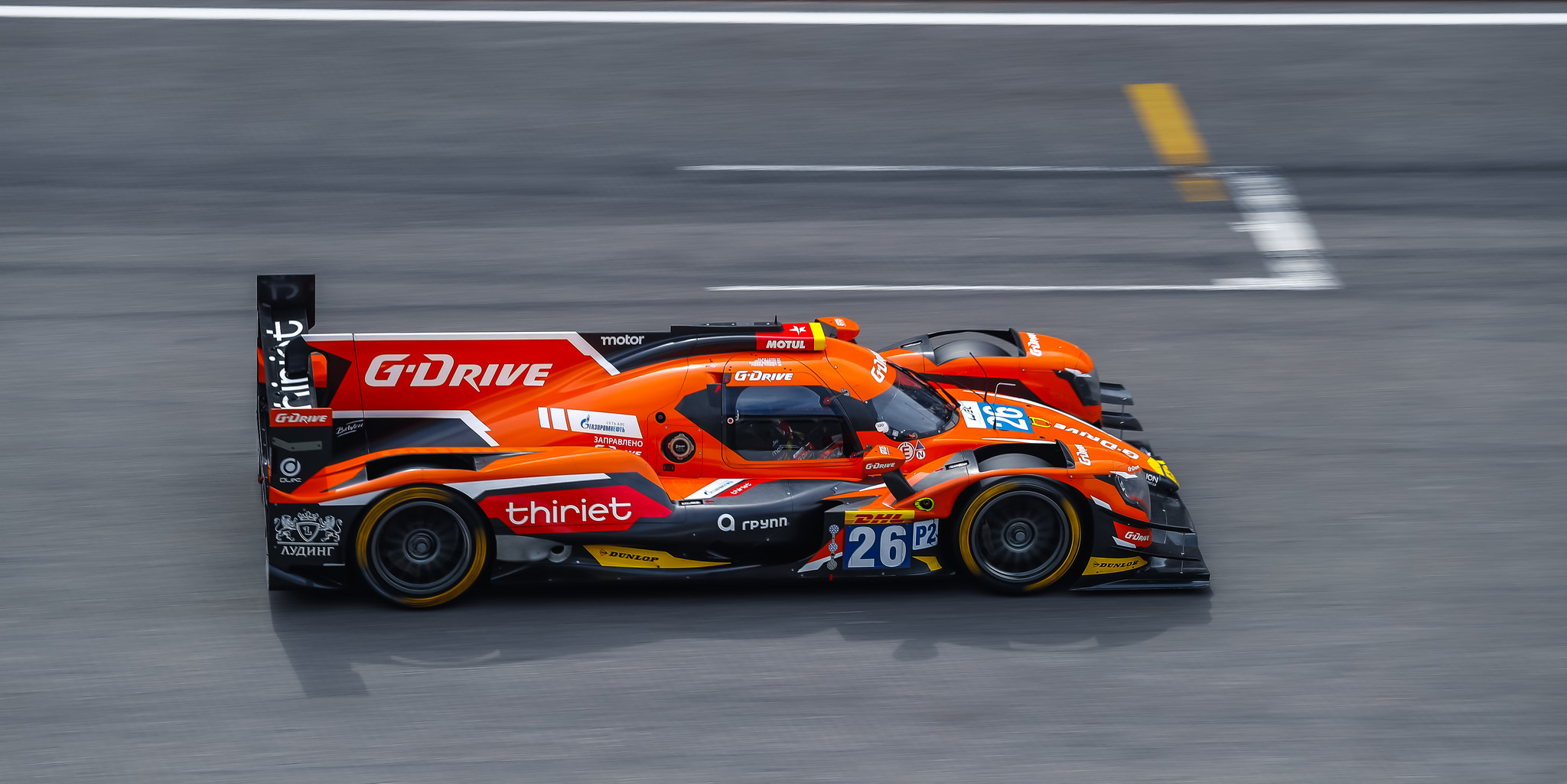 WHAT THEY SAID ABOUT THEIR RACE:
Alex Lynn (GBR):
"
It was great. Everything worked like clockwork today, and the team did a magnificent job after Silverstone to resolve all the little things that we suffered from in the last race. I was expecting a big battle with Bruno Senna, and I knew it was all going to be a matter of seconds… but my second stint was a little easier than planned. This 1
st
place podium is a great springboard into Le Mans, and gives everyone additional motivation. We will be back here for specific Le Mans testing in a few weeks and will continue this work, in order to be ready for the 'big one'.
" 
Pierre Thiriet (FRA):
"
It was an amazing race and I enjoyed it a lot. All of us had great battles at one point or the other; it was fair racing with good pace, in a highly sensitive, but great to drive car.  For the first time in my career, it's a true relieve to see the chequered flag because we put all our strength and work into this win. We had some bad luck at Silverstone, and it makes it up for it. In addition, getting to Le Mans with a victory is very powerful and motivating for each person in the team. Our efforts have been rewarded and I am very very happy. 
" 
Roman Rusinov (RUS):
" We did a great job on the car between Silverstone and Spa, and even if the qualifying was hard because of the red flags, we did what it takes to qualify on pole. I took the start and I was really pushing hard, almost as if I was doing qualifying laps with Romain Dumas in my back… but it was not the best thing to do, as I did not manage my tyres enough and the end of my second stint was really hard. I would like to thank the complete team, my teammates Alex and Pierre as well as the mechanics, because the team effort was just wonderful and allowed us to take victory today. " 
Xavier Combet, Team Manager: 
" It's a very positive weekend in terms of technical as much as sporting results. The work was well done by the team, the drivers and the mechanics. Pierre and Alex took a great pole position, and we reached our goal to have a reliable car. The race rhythm was really strong. We are very happy to go to Le Mans with a first win this season. It helps prepare and motivate the crews. "