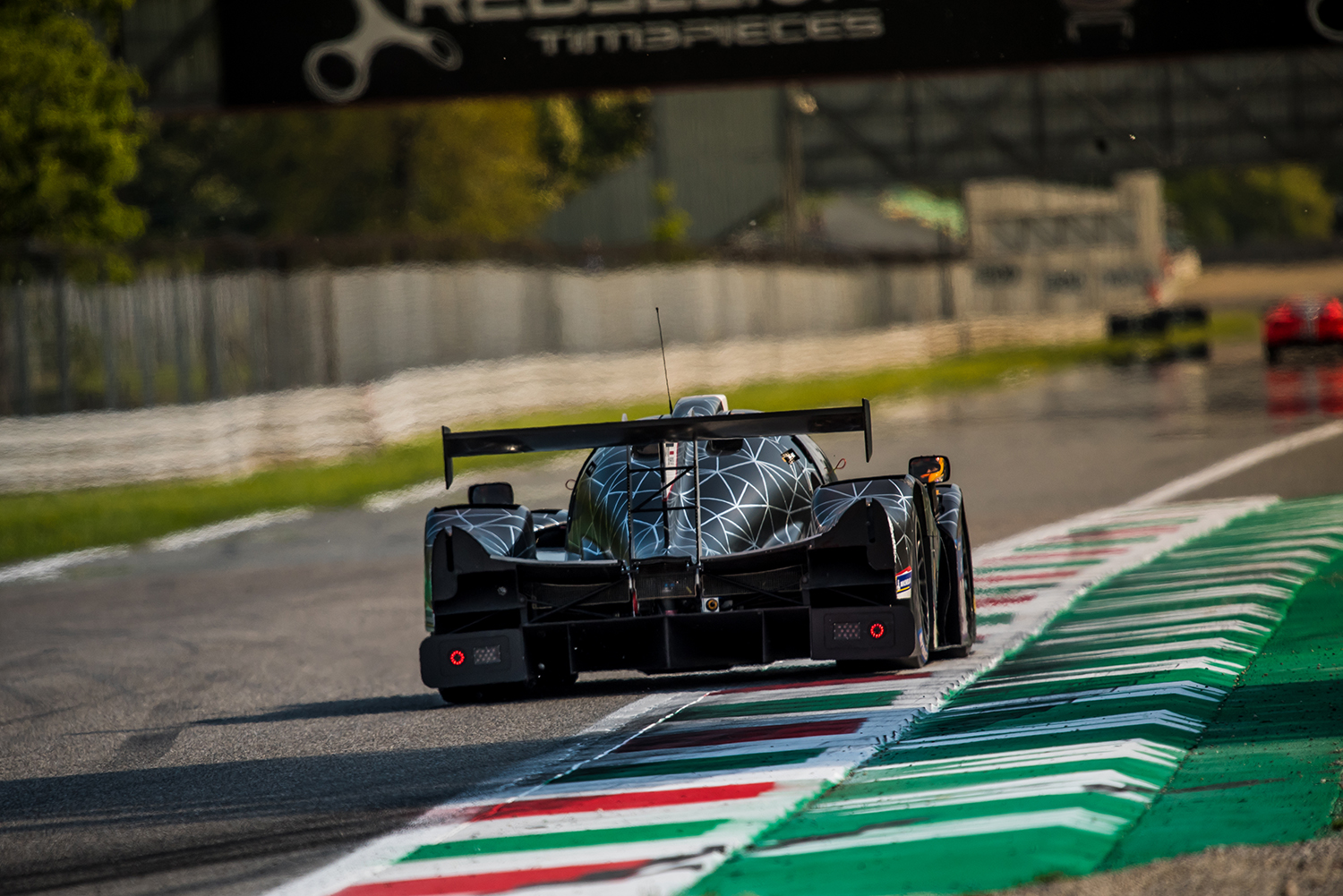 June 10th 2019
AT Racing team will compete in the 2019 Road to Le Mans next June 13th and 15th. Alexander Talkanitsa Senior & Junior share the #90 LMP3 Ligier JSP3 in the 2019 Michelin Le Mans Cup, and the Belarusian racing history started back in 2014 in ELMS and LMGTE Racing.

Until 2018, the duo father & son shared a car with professional Silver or Gold drivers in ELMS, but in 2019, they decided to run a car for just both of them, choosing the Michelin Le Mans Cup which offers the opportunity to have more driving time for each driver. Another reason for the team to change championship, is also to have the possibility to race at Le Mans. The objectives is to enter in the famous 24-Hours race with an LMP2 as soon as possible.

2019 season start
A complicated start of the season at Le Castellet last April, saw the #90 Ligier JSP3 Nissan have a hard time finding the correct set-up in the rainy conditions of the official test session. For the race weekend, Alexander Talkanitsa Junior and Senior lost some driving time because of a crash during free practice. As for the race, the #90 Ligier JSP3 was leaving from 17th position, and even if Alexander Junior made it back to 9th after one hour, Senior was one of the 12 cars penalized with a 2-minute Stop& Go after the big misunderstanding of the pitlane red light after one of the numerous Safety Cars deployed because of different accidents.

« It was a difficult weekend, and the season launch test session took place in very bad weather conditions, which did not help prepare correctly. I lost a full lap with the penalty and in addition we broke the floor board at the end of the race. Basically, it's a race to forget. » as Alexander Senior said. Alexander Talkanitsa Senior added : « In 2019, we can definitely say that the Michelin Le Mans Cup is getting more competitive. There are some newcomers that are very very fast, and the competition level is much higher than in 2018 or 2017. That makes this championship very interesting, but we will have to work in order to be faster this season. »

Monza was a much better race for AT Racing. #90 JSP3 was even the fastest Ligier during the Bronze session, and third of the manufacturer in qualifying. Nevertheless, the team encountered some power problems in the straights, that will have to be fixed for the next events. All along the Free practice sessions and the Bronze collective test, the AT Racing JSP3 run on used tyres, in order to keep their two sets of fresh tyres for qualifying and race. This did not hinder Alexander Senior to set the fastest Ligier time during the collective test, which was very good news.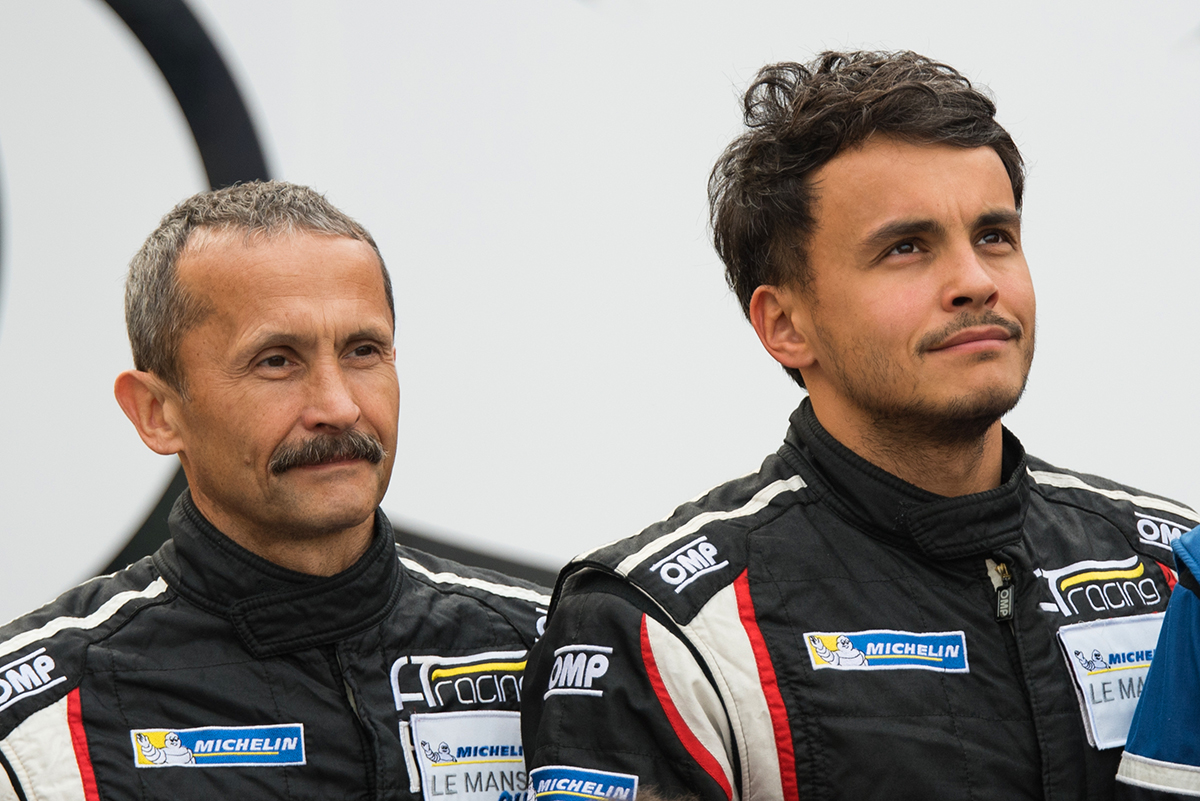 Alexander Talkanitsa Jr « We had a very good balance of the car during the practice session, but we encountered one problem with the engine power in the straights. We had to check with our Oreca engineers, as this made us lose all the advantage we had gained in the other parts of the track. » said Alexander Junior after the practice. « But we still were only a few tenth of a second behind the fastest Ligier after FP2, which is good and of course much better than in Le Castellet. »

Alexander Talkanitsa Sr In qualifying, Alexander Senior was doing good until the red flag came out as Charlie Martin (#11 Racing Experience) hit the barriers. « It came at the worst moment for me as I was in my flying lap. So I could not do better than 11th in qualifying » said Alex Senior, « but the car was feeling very good and I was improving in all the sectors except at the end of the straights because of this power problem. Unfortunately we lose about 4 km/h and this is a real problem. »

During the first hour of the race, the Bronze driver Alexander Senior lost some places in the first lap, and needed a few laps to get back in his position, overtaking some GT3 cars. He made it back to 10th after 19 laps, battling with #20 GrainMarket Racing Norma. He then handed the car over to his son after 30 laps in 10th position, and Alex Junior set his race fastest lap just before the 6mn Full Course Yellow declared after the #11 crash. Everyone was watching the sky waiting for the rain, and hoping it would not come before the end of the race, while Alex continued to gain places. He was P9 when the storm fell over the Monza track. 15 minutes to the end, the race was declared WET, and numerous cars experienced spins and crashes… generating a final Full Course Yellow until the chequered flag. « When I took over from my father, everything was doing fine and I managed to do some good laps, feeling great in the car. The only problem was still the sudden power loss at the end of the straights… I was losing 3 seconds in my lap times. And then came the storm. It was just crazy driving; my biggest concern was to keep the car on track despite the huge aquaplaning. In the end we finish 9th and looking at the whole weekend, it's good. In fact it's much better than in Le Castellet, and we scored some points. If we continue progressing that way, then we are on the podium in one or two races. Which is the good news. We will work towards this anyway. »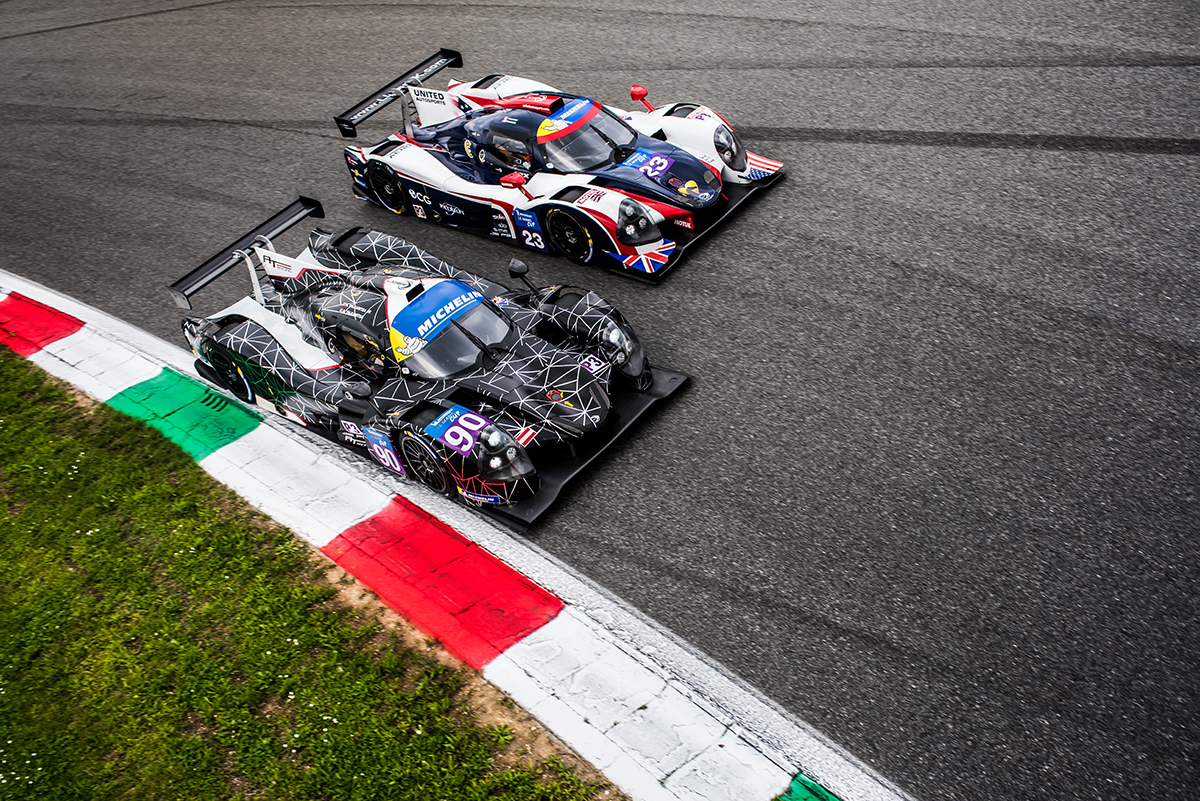 Road To Le Mans
The Michelin Le Mans Cup competitors are now heading to Le Mans for the 3rd round of the 2019 season. The Road To Le Mans event is a very special one for all the competitors, as well as for the Talkanitsa Family. Alexander Talkanitsa is very determined to do well in Le Mans : « It's an extraordinary race. It's a track that you can't compare with any other in Europe. The Road To Le Mans is a special ambiance and a unique feeling. It will be our third participation this year, and we have always driven an LMP3 there. I can't wait to be back and fight for good results. » Junior is as motivated to meet in Le Mans again : « I really like the track a lot. It's very unusual because you can feel that you are driving on an open road, it makes the difference. The speed is very special and I love the Porsche Curves. In addition, there are more competitors on track since we count 50 cars for RTLM. Now that we have found a good set-up, we can aim for a better qualification. I really look forward to it. »

Media PR Contact : Marie Pierre Dupasquier-Damagnez
All Photos are Copyright Paola Depalmas